Famous Woman Engineers of India
Padmasree Warrior | CTO , Cisco Systems
Padmasree Warrior is the Chief Technology & Strategy Officer (CTO) of Cisco Systems, and the former CTO of Motorola, Inc. As of 2014, she is listed as the 71st most powerful woman in the world by Forbes. Warrior was born in Vijayawada, Andhra Pradesh. Warrior received a bachelor's degree in chemical engineering from Indian Institute of Technology, Delhi in 1982. She holds masters in chemical engineering from Cornell University
Tessy Thomas | DRDO Scientist
Tessy Thomas is the Project Director for Agni-IV missile in Defence Research and Development Organisation. She is the first woman scientist to head a missile project in India. Tessy hails from Alappuzha and born on April 1963, Kerala. She did her engineering graduation from Government Engineering College, Thrissur. She also has an M.Tech in Guided Missile from the Institute of Armament Technology, Pune. Tessy Thomas was conferred the Lal Bahadur Shastri National Award for her outstanding contribution for making India self-reliant in the field of missile technology.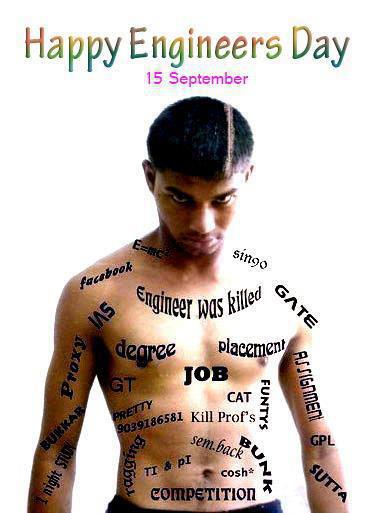 Kirthiga Reddy|Head of Office, Facebook India
Kirthiga joined as the first Facebook India employee in July 2010 and set up the India operations in Hyderabad, supporting the company's growing number of users, advertisers and developers worldwide.She holds an MBA from Stanford University, where she graduated with top honors as an Arjay Miller Scholar, an M.S. in Computer Engineering from Syracuse University and a B.E. in Computer Science from Ambedkar University, India
T. K. Anuradha| Project Director , ISRO
T. K. Anuradha, an electronics engineer from University Visvesvaraya College of Engineering, Bangalore was the project director of GSAT-12, communication satellite of the Indian Space Research Organisation (ISRO). She was the first woman project director of ISRO.
N.Valarmathi | Project Director , ISRO
N.Valarmathi, Project Director of RISAT-1, Indian Space Research Organization is an alumini of Government College of Technology, Coimbatore. N.Valarmathi from Ariyalloor, Tamilnadu was the second women to project director of ISRO and first women to head remote sensing satellite.
Like us on Facebook ---------------------------------------------------------->>>---------------------------------------------------->>>>>
Click Here to Sent Engineers Day Greeting Cards to Your Friends
Related Entry
Young Engineers and Entrepreneurs in India 2015
Famous Woman Engineers in India
Who is the First Woman Engineer in India?
111 Branches of Engineering in India with Seminar Topics
Also Keep in Mind:
Engineers Day across world Engineers Day in India on September 15
Subscribe in a reader