Great Engineers of India
E. Sreedharan
Elattuvalapil Sreedharan is a retired Indian Engineering Service (IES) officer popularly known as the "Metro Man".E. Sreedharan was born on 12 June 1932 in Pattambi in the Palakkad district of Kerala. He is credited for changing the face of public transport in India by his leadership for building the Konkan Railway and the Delhi Metro.Pamban Bridge that connected Rameswaram to mainland Tamil Nadu is also built under his credit. He was awarded the Padma Shri by the Government of India in 2001, the Padma Vibhushan in 2008, the Chevalier de la Légion d'honneur in 2005 and named one of Asia's Heroes by TIME magazine in 2003.He later on completed his Civil Engineering from the Government Engineering College, Kakinada, Andhra Pradesh known as JNTUK. Sreedharan is currently working as Principal Advisor of the Kochi Metro Rail Project in his home state, Kerala.
A. P. J. Abdul Kalam
Avul Pakir Jainulabdeen Abdul Kalam is an Indian scientist and administrator who served as the 11th President of India from 2002 to 2007. Kalam was born on 15 October 1931 in Rameswaram, Tamil Nadu, studied physics at the St. Joseph's College, Tiruchirappalli, and aerospace engineering at the Madras Institute of Technology (MIT), Chennai.Before his term as President, he worked as an Aerospace engineer with Defence Research and Development Organisation (DRDO) and Indian Space Research Organisation (ISRO). Kalam is popularly known as the Missile Man of India for his work on the development of ballistic missile and launch vehicle technology.He played a pivotal organizational, technical and political role in India's Pokhran-II nuclear tests in 1998.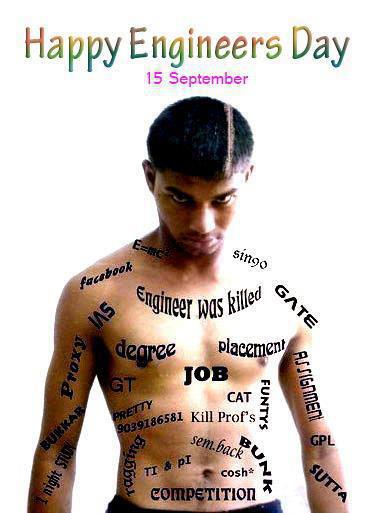 Verghese Kurien
Verghese Kurien is best known as the "Father of the White Revolution", for his 'billion-litre idea' (Operation Flood) – the world's biggest agricultural development programme.The operation took India from being a milk-deficient nation, to the largest milk producer in the world. Kurien was born on 26 November 1921 in Kozhikode, Kerala. He graduated in Physics from Loyola College, Madras in 1940 and then obtained his Bachelors in mechanical engineering from the College of Engineering, Guindy affiliated to University of Madras. After completing his degree, he joined the Tata Steel Technical Institute, Jamshedpur from where he graduated in 1946. Subsequently, he went to the United States on a Government of India scholarship to earn a Master of Science in Mechanical Engineering (Distinction) from Michigan State University in 1948. He Died on 9 September 2012. Verghese Kurien is the founder of Amul and is also known as "Milkman of India"
Like us on Facebook ---------------------------------------------------------->>>---------------------------------------------------->>>>>
Click Here to Sent Engineers Day Greeting Cards to Your Friends
Related Entry
Young Engineers and Entrepreneurs in India 2015
Famous Woman Engineers in India
Who is the First Woman Engineer in India?
111 Branches of Engineering in India with Seminar Topics
Also Keep in Mind:
Engineers Day across world Engineers Day in India on September 15
Subscribe in a reader